• easy • quick • vegan • vegetarian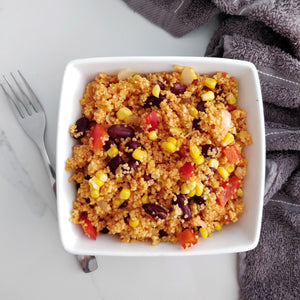 This really quick, tasty couscous makes and excellent meal, side dish or lunchbox filler
---
• breakfast • packedlunch • snack • vegetarian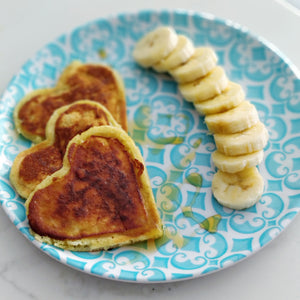 Easy banana pancakes ideal as breakfast, snack, or addition to packed lunch.
---
• breakfast • packedlunch • vegetarian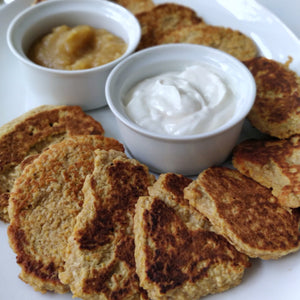 These pumpkin pancakes are healthy because they have no added sugar. I really enjoyed them warm, topped with some apple sauce. But dipped in Greek yoghurt (sweetened with vanilla and honey) they tasted just as great. They were the perfect breakfast for a lazy Sunday morning, and turned out to be a success as a healthy addition to my daughter's lunchbox.
---
• easy • familymeal • vegan • vegetarian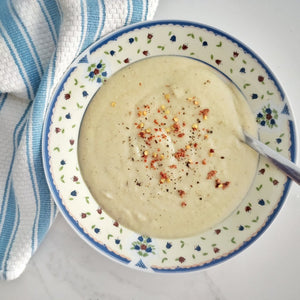 I can't get over the delicate creaminess of this soup. The trick to this tasty soup must be the roasting step.
---
• dessert • packedlunch • vegan • vegetarian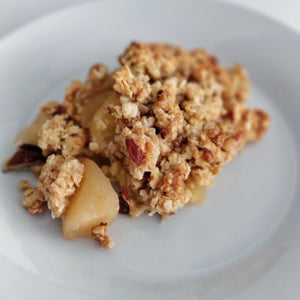 A healthy version of my favourite dessert. This sweet is great all year round and leaving out the nuts could also be included in a lunchbox