• dinner • entertaining • lunch • packedlunch • pasta • snack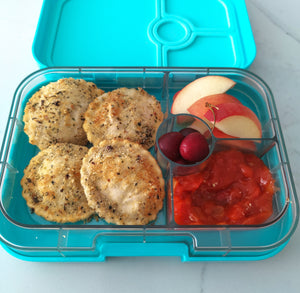 These air-fried ravioli were first tried when I had some leftover cooked ravioli, but they make a great snack to serve when entertaining, a fancy appetizer, a meal for a movie night or a yummy addition to the lunchbox. Using the air fryer means less oil is absorbed and there is less mess. 
---
• easy • healthy • lunch • packedlunch • pasta • pickyeater • spinach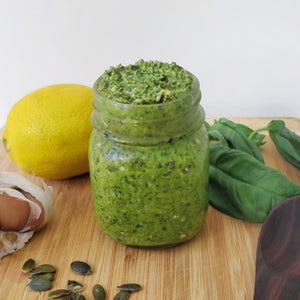 This pesto recipe is very versatile and can be adapted by adding or removing ingredients to your desire. Use it with pasta, in hummus, with meatballs, in pinwheels, on pizza, inside a sandwich or anywhere else you want, really.    INGREDIENTS 2 cups baby spinach 1 cup (packed) basil 1/2 cup freshly grated parmesan 1/2 cup seeds eg sunflower, pumpkin (may be omitted) 1 tbsp lemon juice 1/2 cup olive oil 1-2 cloves garlic minced   METHOD Place ingredients in the blender / food processor, starting with the spinach, basil and seeds. Stop to scrape down the sides in between. If...
---
• easy • healthy • lunch • packedlunch • pasta • salad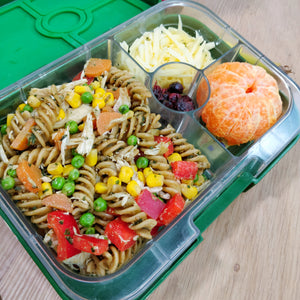 This is a pasta salad I like to include in packed lunches because it helps me incorporate the 5 food groups in a meal.
---
• easy • familymeal • pasta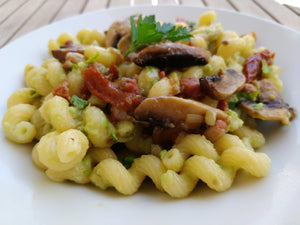 Pasta with a creamy avocado sauce. This one is quick and super simple. Excellent for a weeknight dinner, or when you have guests over and want a pasta dish to share.